Maps
The I-49 Midway Corridor is halfway between New Orleans and Shreveport. The I-49 is an important transportation route connecting Louisiana with Arkansas, Texas and Missouri. Along the Corridor are communities rich in culture, focused on innovation and welcoming of new businesses looking to capitalize on the I-49 Midway Corridor's strategic location. 
---
Communities Along the I-49 Midway Corridor  
The I-49 Midway Corridor connects with important interchanges that include:
Pont des Mouton Road Interchange 
Gloria Switch Highway 98 Interchange
Veterans/Hector Connolly Road Interchange 
Highway 182 Interchange
Sunset/Grand Coteau Highway 93 Interchange 
Harry Guilbeau Road Interchange 
Judson Walsh Road Interchange 
Creswell Lane Highway 31 Interchange 
Highway 190 Interchange
Nuba Highway 167 Interchange
Washington Highway 103 Interchange
Hwy 182 Washington, LeBea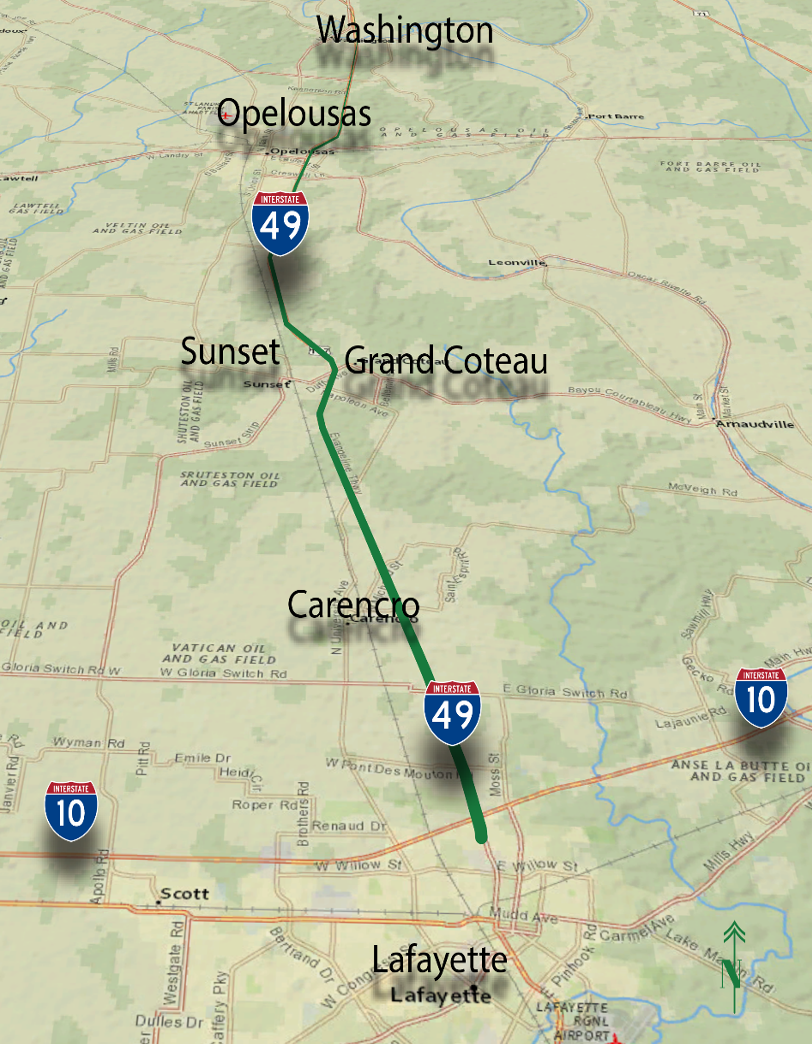 ---
 For full screen, click here.
---
Project Boundaries
Segment I - Washington
Segment II - Opelousas
Segment III - Sunset and Grand Coteau
Segment IV - Carencro